C / TAIL
Slade School of Fine Art MFA Degree Show 2018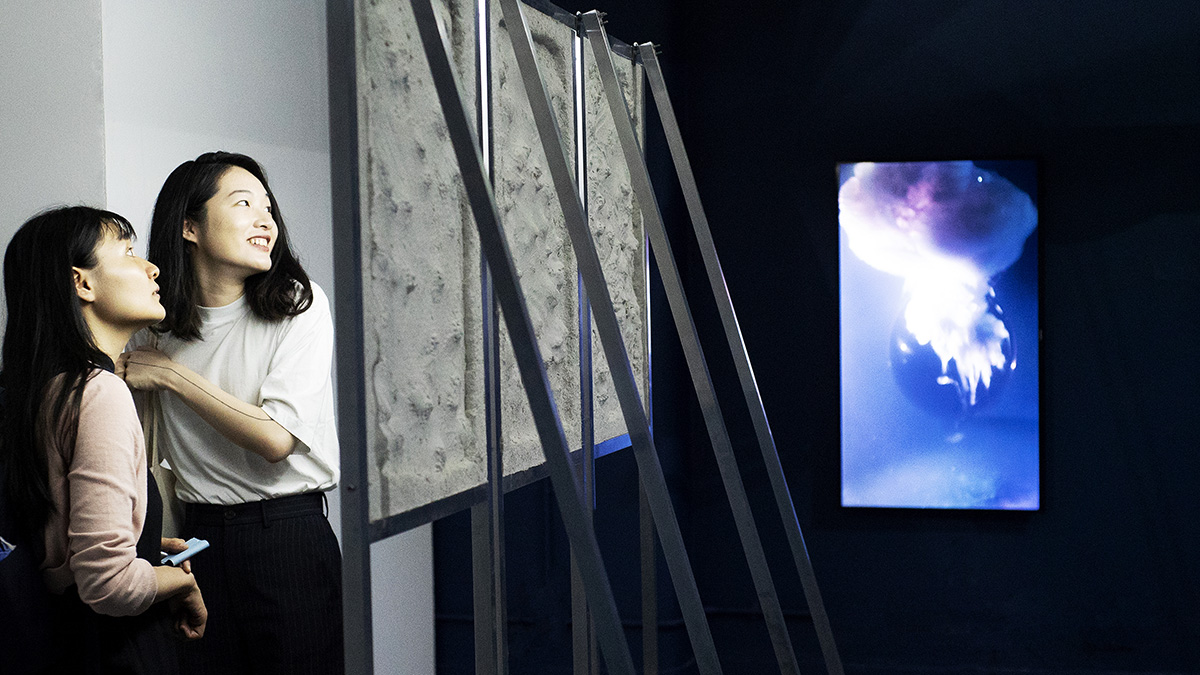 I look at how ideas and objects transform over time. A key example of this is the centre point of my degree show at the Slade School in June 2018: the four metre long cast of Benjamin Waterhouse Hawkins' concrete model of a Hylaeosaurus from 1854 in Crystal Palace Park. The resulting silicone skin 'breathes' to expand and contract every half hour.
The separation from the sea, the membrane, creates an inside and an outside. Life first arising in the water created a division between (Me)-(me-you)-(you).
Italo Calvino describes this separation in Blood, Sea: "What do you mean, the outside doesn't matter much? What I mean is that if you look at it more closely, from the point of view of the old outside, that is from the present inside, what is the present outside? It's simply where it's dry, where there is no flux or reflux, as far as mattering goes… The skin is the border between form and substance.